Portable On-Site Security Cameras (For Building Sites)
Need construction site security camera rentals?
One of the biggest problems many building sites have is a lack of security. Do you want to protect your bottom line by safeguarding your assets, preventing break-ins, stopping false injury claims, monitoring tradesman activity levels, and viewing on-site deliveries? Well then, it's essential you have effective site surveillance.
Ahoy Hire offers state-of-the-art construction site security camera rentals to help protect your building site and prevent you from having to start back at square one in the case of something going wrong.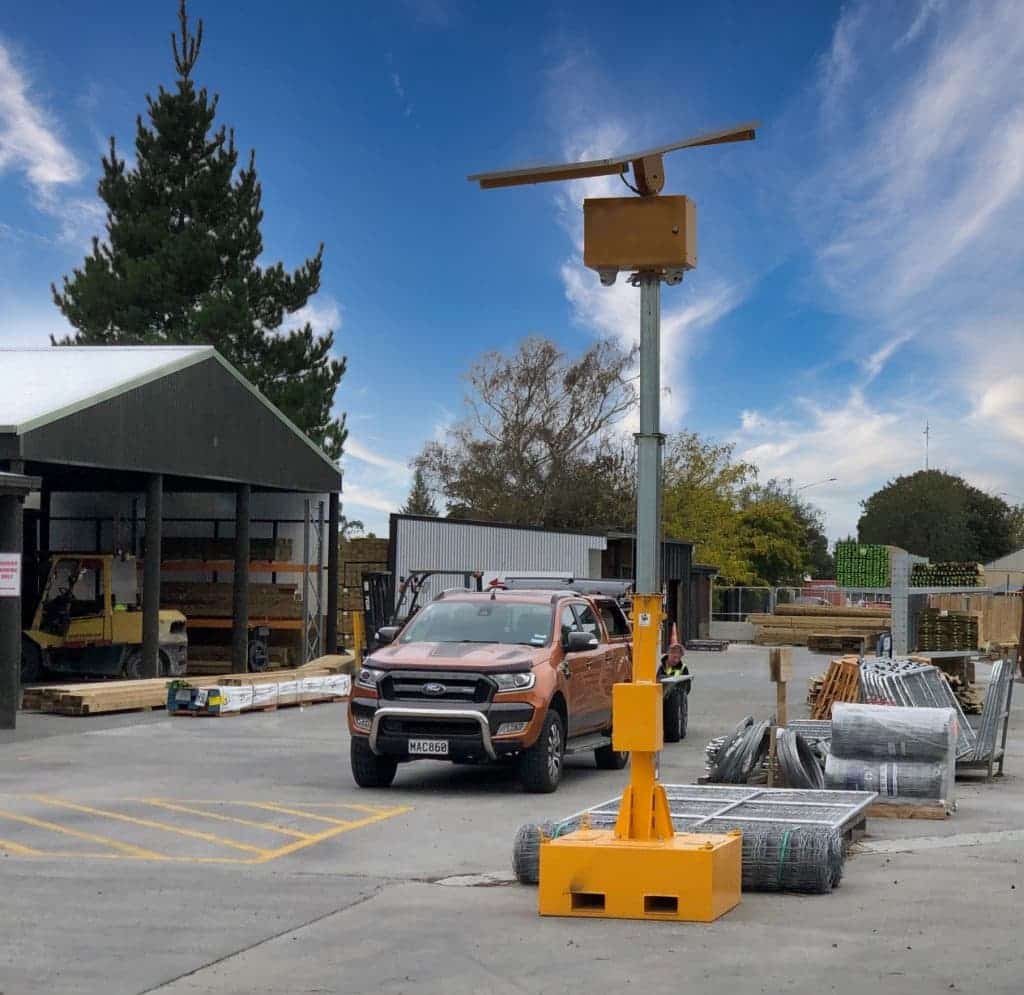 Why Hire Site CCTV Security Cameras?
In the construction industry, around 68% of people and businesses experience equipment theft, sometimes perpetrated by the very tradesman working on-site. This is why you should see site camera hire as an investment—not as an additional frivolous cost. For instance, the cost of replacing windows on a job site, combined with the inconvenience of project delays and stoppages, is displaced by peace of mind on a protected site.
Installing a temporary surveillance camera at your building will first and foremost act as a deterrent to anyone who may wish to break in and steal equipment or otherwise deface or vandalise the site.
If a perpetrator continues with their plans to steal or vandalise, our high definition surveillance cameras will be sure to capture their image so they can be identified and prosecuted later on.
With more than 66% of victims experiencing more than one attack, it is of utmost importance that you do all that you can to deter vandalism, theft and false claims, or else have a way of following up the incident.
The added benefit of jobsite security camera rental is that they can also monitor the site for occupational health and safety hazards, which simultaneously protects workers as well as the business from false insurance claims.
Why Go with Ahoy Hire?
The temporary CCTV cameras Ahoy Hire has to offer are top of the line, with unique in-built features that all work to protect your construction site, such as automated lights and alarms. You can even use the 2-way audio to speak directly via the camera to your workers or an offender who is on-site.
Established over 15 years ago, Ahoy Hire is a family owned and operated company. Our expert owner and director has over 40 years' in-depth experience in the building and construction industry so he understands site safety from all perspectives. This means you can trust us to be prompt and reliable, while also being competitively priced.
Contact Us Today
If you would like to hire site security cameras from Ahoy Hire, or you have any questions, feel free to contact us: