If you are looking to hire a multifunctional site office from Ahoy Hire, there are many factors we take into consideration when providing a quote. With so many variables, each site office hire is quoted on an individual basis by one of our helpful and friendly team members.
Factors that Affect Site Office Hire Prices & Costs
The cost of hiring our site offices vary with certain factors, including:
The size of the office: Our site offices come in two sizes, the smaller and square-shaped 3.6m x 4.8m office and the larger and rectangular 6m x 2.4m office. The latter of the two will result in a slightly more expensive quote.
The office requirements: Our premium site offices come fitted with a mini kitchen, table, chairs, quality air-conditioning, shelving, multiple plug sockets and an additional sink for hand washing. These site offices are designed to accommodate any and all activities, such as meeting with clients or providing a comfortable, all-day workspace for multiple colleagues. If some of these features are superfluous for your needs, we offer a simpler office space that is more affordable.
Delivery location: We offer our site office hire to all Melbourne metropolitan suburbs and western country areas. However, our prices increase the further we need to transport your site office.
Installation arrangements: A sloping block or a backyard that is difficult to access will demand more complicated installation and de-installation arrangements. For example, temporarily removing gates or using a crane to lower the office into a yard will increase the price of your quote.
Hire Period: We offer our portable office hire on a weekly or monthly basis. On the one hand, the longer you hire the site office, the greater your quote. However, hiring our site offices for prolonged periods will mean you receive a better value rate.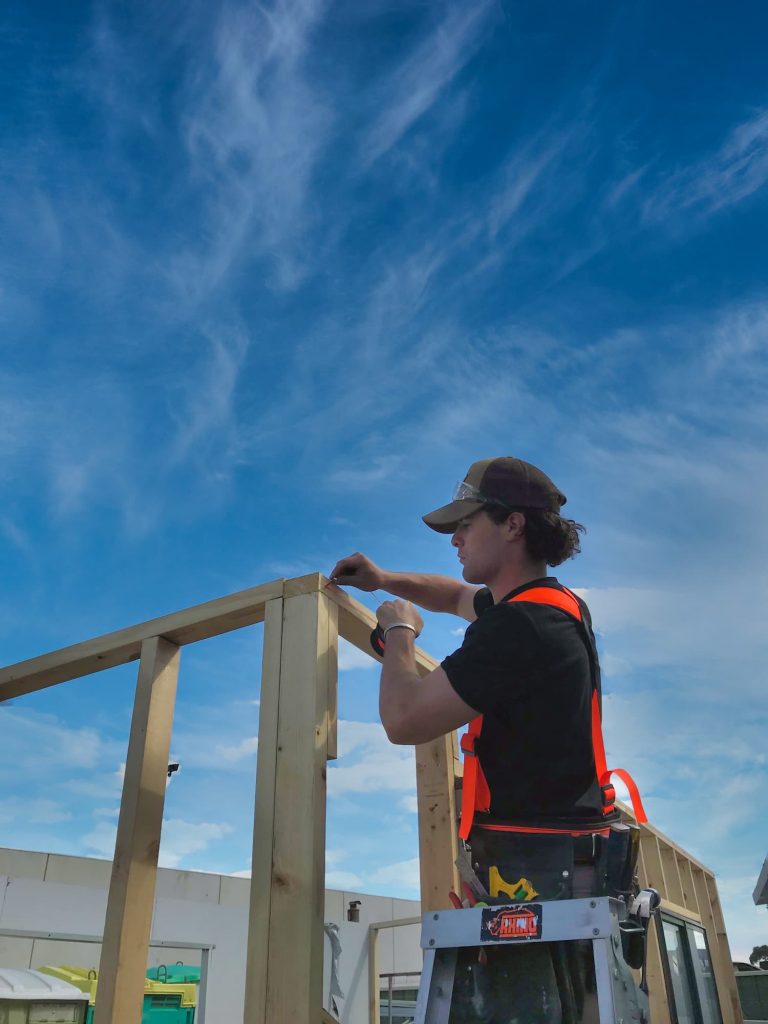 About Ahoy Hire's Site Office Hire
Specification

Colour-bond steel shell with vinyl flooring, one window and door

Unit Size

3.6m (L) x 2.4m (W) x 2.4m (H)

6m (L) x 2.4m (W) x 2.4m (H)

Hire Periods

Available:

Site Shed Hire Cost
Site Shed Hire starts from $110 (inc GST) per week
In addition to site shed hire, we do also have site sheds available for purchase starting from $12,500 (inc GST). Please contact us for further details.
Site Office Features
Our premium site offices feature:
A modern design conducive to a variety of needs
Designed to ensure safety, comfort and accessibility
Lockable doors and windows for maximum security
Insulated walls and quality air-conditioning
Aluminium windows
A certified and structurally engineered steel frame construction
Functional kitchenette, complete with table and chairs.
At Ahoy Hire, we pride ourselves on always putting our customers first. We strive to provide the highest quality hire equipment and unbeatable customer service whilst ensuring your temporary site solutions remain affordable. Our team is more than happy to discuss your hire equipment needs any day of the week. Our quotes are obligation-free and cost you nothing. For prompt, reliable and affordable services, Ahoy Hire are the hire company for you.
Contact Us Today
We are available 24/7 to supply a personalised quote for your site office needs. Reach out to the friendly and obliging team at Ahoy Hire today: