Ahoy Hire's multi-functional site sheds are perfect for any and all business endeavours you need to carry out at home. This style of 'she shed' provides the perfect backyard studio for tattoo artists, hairdressers, chiropractors, tutoring rooms or employees working from home to name a few.
By setting up one of our portable garden offices on your property, you'll be able to carry out all your business, such as client appointments or office work—all in the comfort of your own home. All the while, you'll be keeping yourself and your business as COVID-safe as possible.
No matter what your business or home office ideas are, these outdoor studio rooms can be decked out to feel just like your usual workspace. The only difference is this workspace is located just a few steps away in your backyard.
The site sheds that we offer at Ahoy Hire come in two different sizes. The different sizes may be most relevant for those planning to operate a business that requires room for one or more clients, such as a beauty room or massage therapy.
The smaller, more square-shaped option (3.6m x 4.8m) is perfect for setting up an area for 1-3 clients with plenty of space to keep any equipment you may have. The larger, more rectangular option (6m x 2.4m) will give you a spacious workplace where you could tend to numerous clients with even more room for admin and storage.
A Sleek, Modern Backyard Studio
On the outside, these backyard studios come complete with a trendy steel finish. Thanks to a mixture of zinc and Colorbond, you backyard studio will look ultra modern and fit in with contemporary architectural styling. On the inside, these versatile sheds can be designed exactly according to your needs. The space is perfect for bringing your home office design ideas to life.
These shed offices come as a blank slate that can be transformed to resemble a sleek and modern office space, salon or massage room with ease. The rooms are spacious and equipped with heating and air conditioning, keeping you and your clients or colleagues cool and comfortable throughout the Australian summer.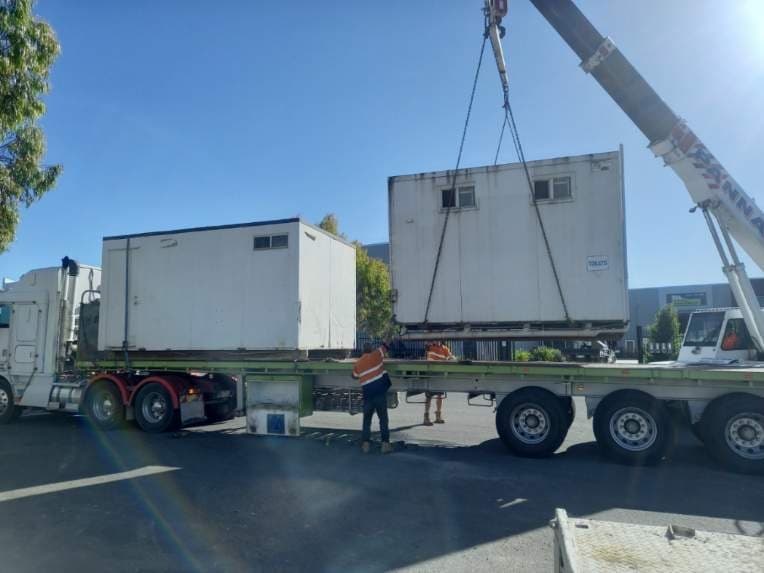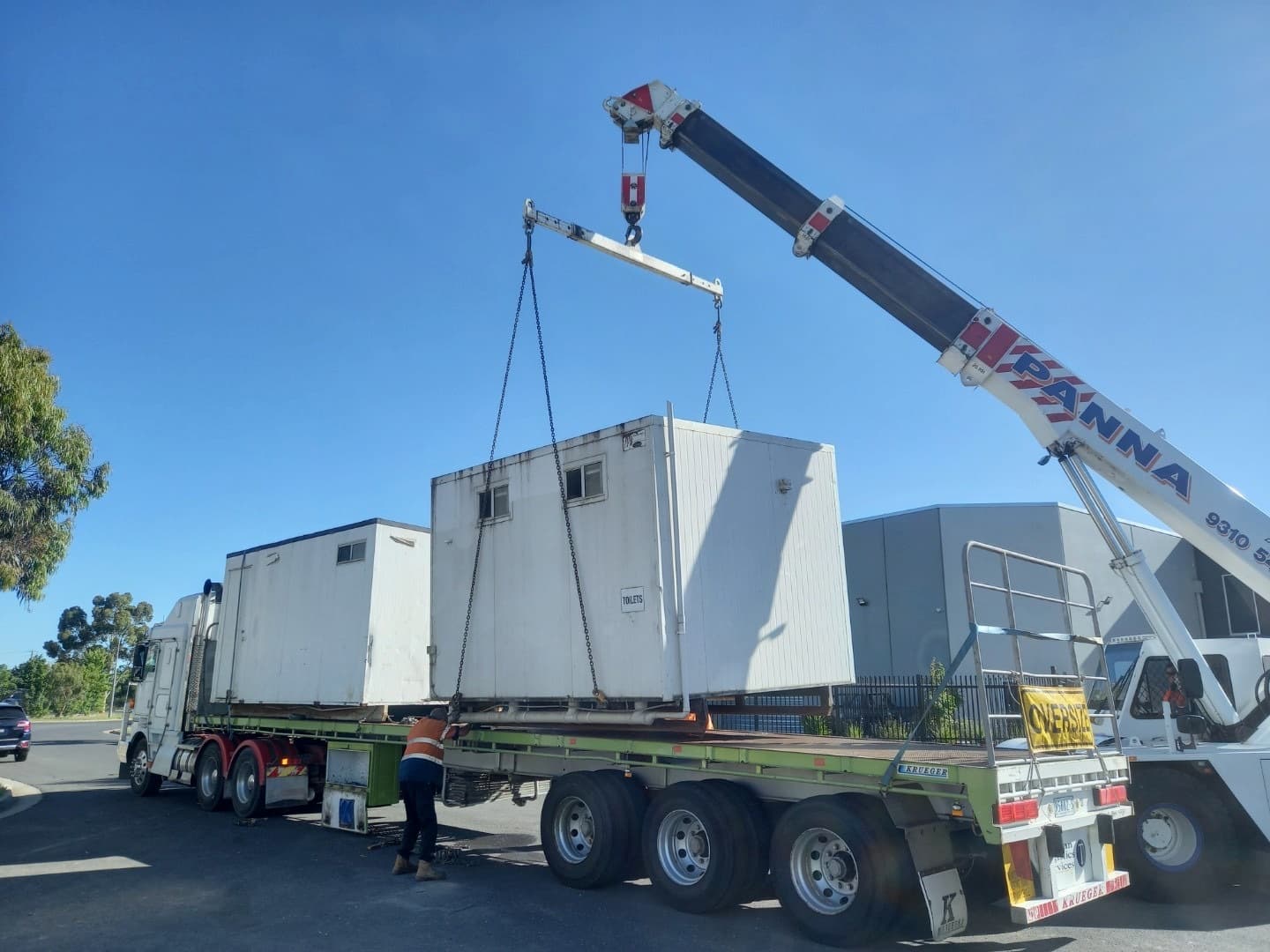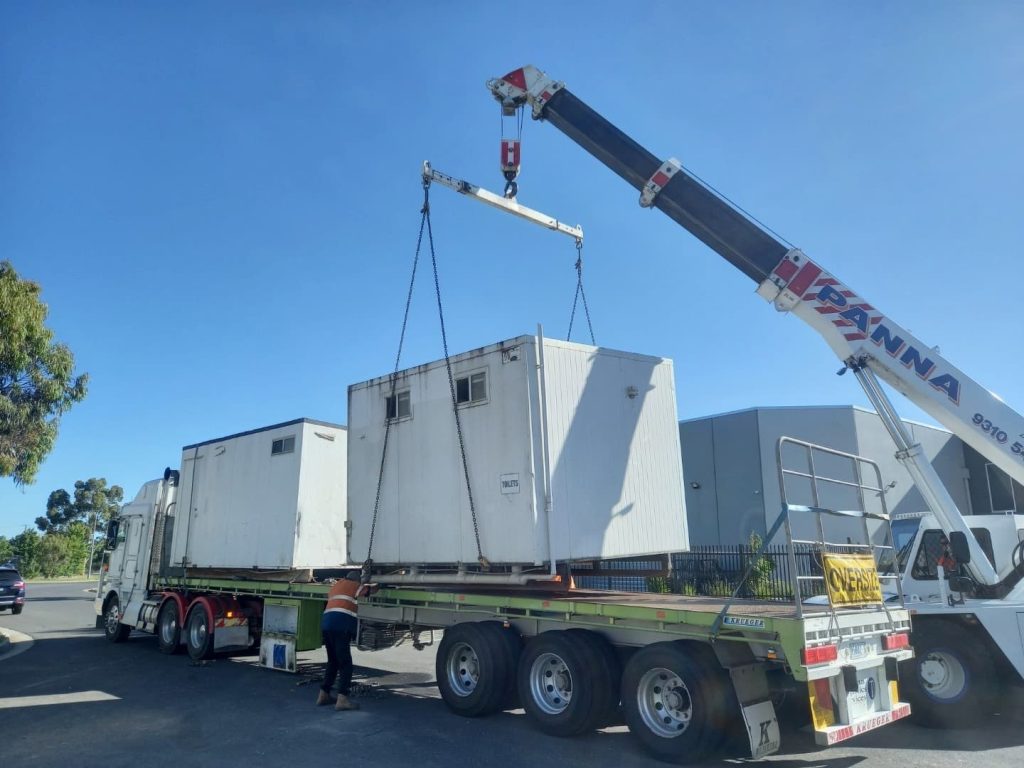 Ahoy Hire can promptly and reliably deliver your site shed anywhere throughout Melbourne's metropolitan suburbs and western country areas of Victoria. Our team will take care of the laborious set up so all you have to worry about is keeping your work or business running smoothly whilst working from home.
About Ahoy Hire's Site Shed Hire
Specification

Colour-bond steel shell with vinyl flooring, one window and door

Unit Size

3.6m (L) x 2.4m (W) x 2.4m (H) 

6m (L) x 2.4m (W) x 2.4m (H)

Hire Periods

Available: 
Site Shed Features
These premium backyard offices feature:
Comfortable and modern design
Ergonomically designed for accessibility and safety
Fully lockable for maximum security
Fully insulated with air conditioning
Aluminium windows
Certified, structurally engineered steel frame construction
Kitchen, complete with table and chairs
An electricity supply via standard caravan plugs
A kitchen sink that can be attached to a standard garden hose
Ahoy Hire have been a family owned and operated business for over 40 years. We owe our success to our hard-earned reputation for competitive prices, reliability and efficiency. That's why you can trust Ahoy Hire with everything you need for your temporary site solution. Make operating your business or carrying out work duties from home as easy and stress-free as possible. Simply leave it to us to set up your new workplace.
Contact Us Today
To find out more about our site shed prices and hire for your at-home business, reach out today: